"It's only after we've lost everything that we're free to do anything."
--- Tyler Durden, from "Fight Club."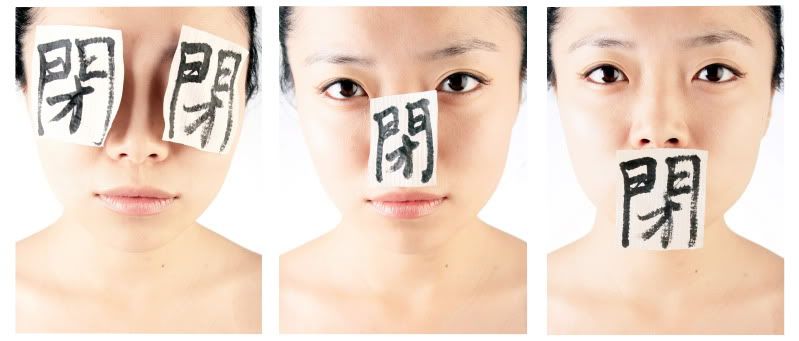 Buddhism is about emptiness, and emptiness is about the ultimate freedom which is apart from the material world. Only if we lose both self and ego, we will reach the emptiness and then come back to the reality with a free soul. Our senses are hinder from what we see, we hear, we smell, and what we speak. So I put the Chinese character "閉," which means "close" on my face to isolate my senses from this "Samsara" and trying to feel the ultimate freedom.
Thanks to Krista and Huimin to help me out through this assignment. It was fun to experiment and learn!
ISO 200, F-Stop 9, Shutter Speed 200. Light sources: two soft boxes and a back light.