f/6.3, shutter speed 1/200 sec, ISO 320
f/6.3, shutter speed 1/200 sec, ISO 320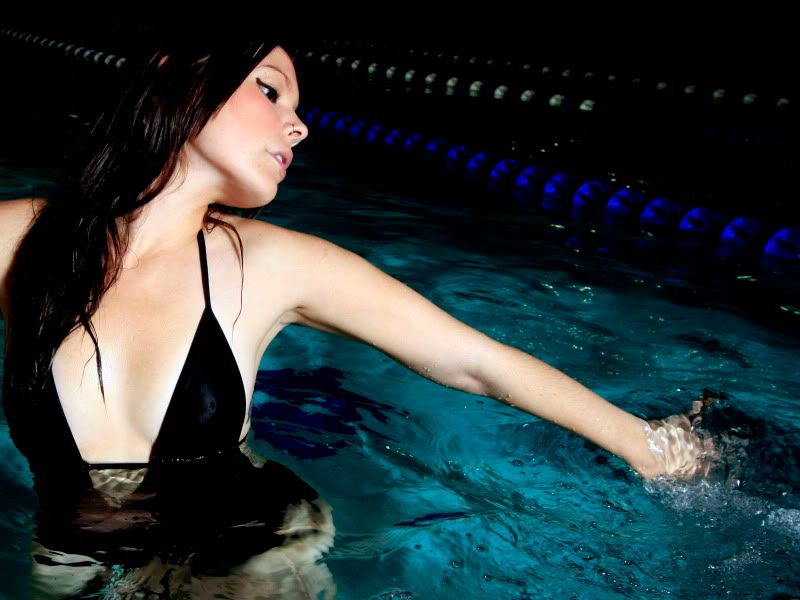 f/6.3, shutter speed 1/125 sec, ISO 320
Central Michigan University sophomore and photojournalist Victoria Zegler brings her style to the swimming pool at CMU Student Activity Center on Friday, October 16, 2009. I put 2 strobes on light stands one with an umbrella on it. I put the one with umbrella 5 feet away ahead of her and the other one about 6 feet the other side away from her.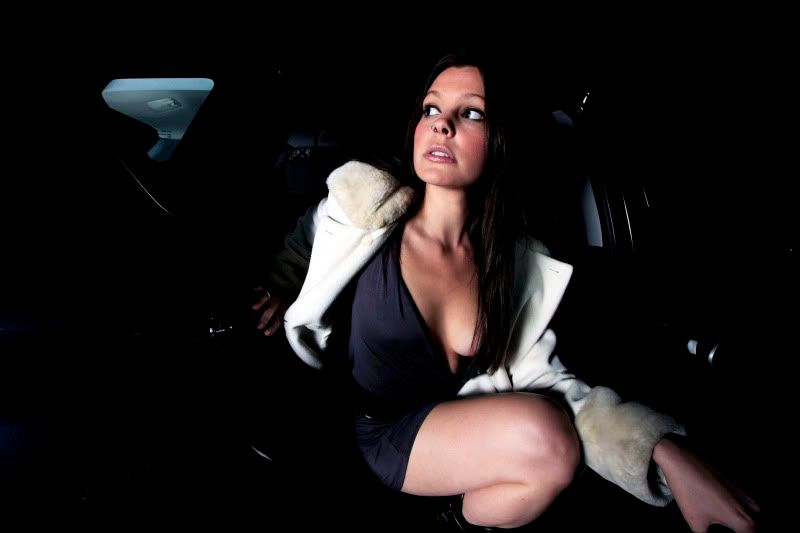 f/9, shutter speed 1/125 sec, ISO 200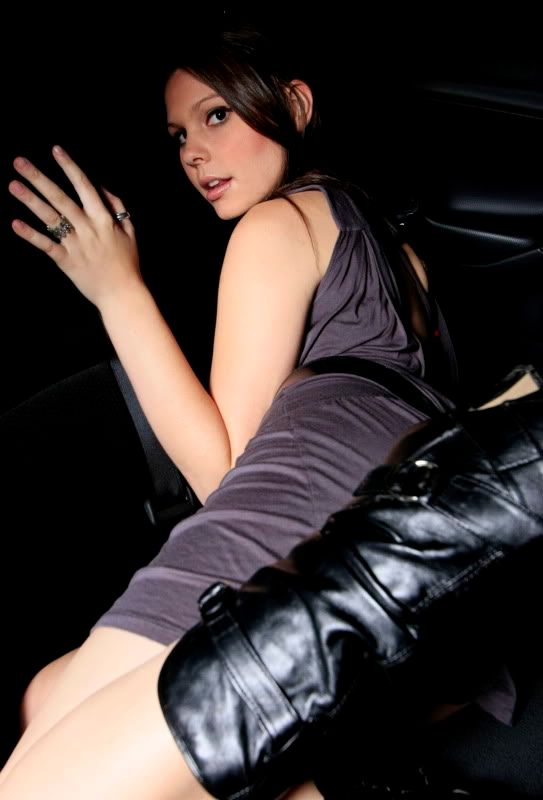 f/7.1, shutter speed 1/160 sec, ISO 200
Central Michigan University sophomore Victoria Zegler hides herself from the cold Michigan weather in a car by North Art Studio on Friday night. I used one strobe for these bottom two pictures. The strobe was bounced to an umbrella outside the car about 3 feet away.